Amtech outdoor advertising campaign
Published date: 08 October 2019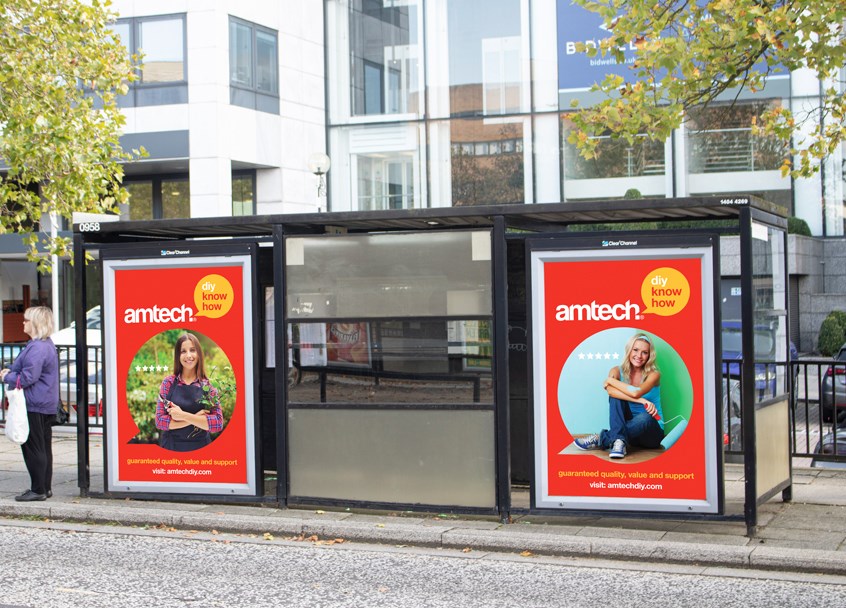 The DK Tools Marketing team have begun using out of home (OOH) media to create greater awareness of the Amtech brand. Following a TV campaign earlier in the year and coverage in national press during the summer bank holidays, it looks like outdoor advertising is next on the Marketing agenda, in terms of driving footfall into Amtech stockists.
Head of Marketing, Ricky Johal explains his rationale for the latest brand campaign:
"Out of Home advertising is a medium which you can't switch off, so it's great for creating strong brand awareness in a targeted way. According to insights, outdoor advertising is the most effective non-digital medium for generating activity and interest in a brand. We already know that DIY shoppers prefer to do their research online and then up to 70% of them will make purchasing decisions instore. This campaign is therefore a great value-add for Amtech stockists and I would urge our customers to display Amtech POS on their store fronts to gain maximum benefit from this campaign activity".
For your information, you can order Amtech window POS via your regional sales manager or our friendly customer services team by quoting stock code: ZZX027POS.