Property & Home magazine with Martin Roberts
Published date: 03 July 2023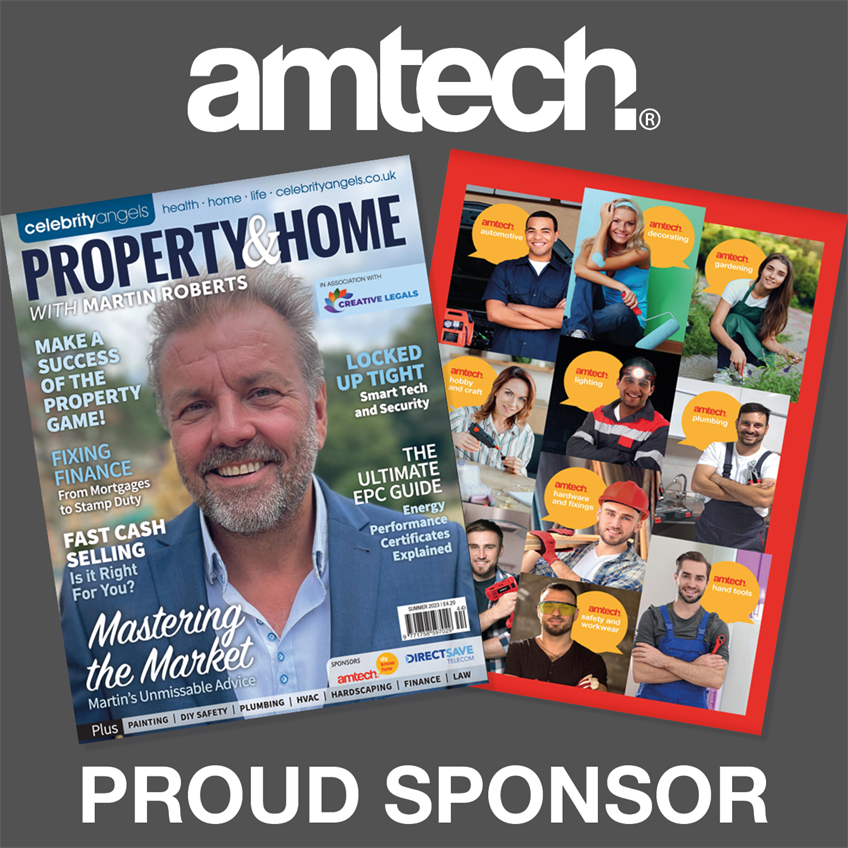 Amtech, a DK Tools brand, proudly announces its renewed sponsorship of Property & Home magazine alongside Martin Roberts, a renowned property expert and the esteemed television presenter of the BBC's Homes Under the Hammer.
Ricky Johal, Head of Marketing, expressed: "We are delighted to extend our collaboration with Martin Robert's team for the third consecutive year, following their initiative to engage with us. This mutually beneficial partnership continues to mark a significant stride for the Amtech brand, solidifying our position as a prominent player in the DIY industry."
Read the latest issue here.