We are now an official distributor of KILROCK Products!
Published date: 16 October 2023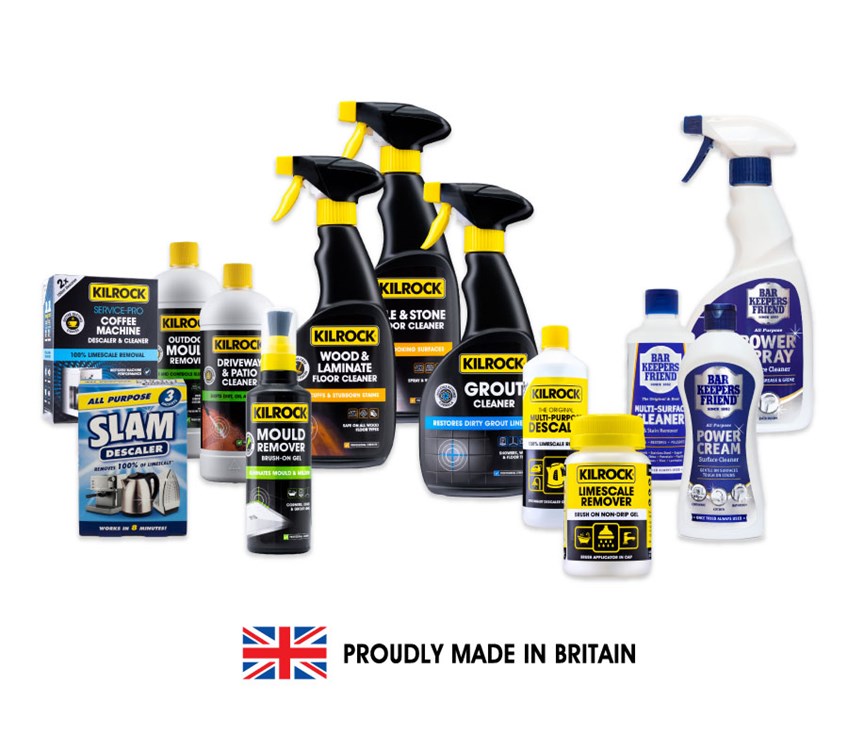 Introducing Our Approved Distribution of KILROCK Products!
DK Tools is proud to announce the launch of a new Household and Cleaning category alongside our existing Amtech and Soudal product ranges. We have partnered with Kilrock to give our trade customers access to a market-leading brand that makes its products in the UK.
Put simply, Kilrock makes Household and Trade cleaning products that work!
From their factory in Buckinghamshire, they design, formulate, blend, fill, and pack a full range of specialist problem-solving cleaning products. Their unbeatable range of professional strength products helps destroy limescale, blast through blockages, eliminate mould, and make every surface sparkle.
Val Lu, DK Tools Product Manager commented on partnering with yet another key brand: "It's great to have Kilrock on board as part of our wider trade distribution offering and I'm excited to see how this new category growth opportunity resonates with our customer base, because the quality and performance of these product ranges is truly outstanding!"