DK Tools Proud to Sponsor the DIY Week Awards
Published date: 30 May 2022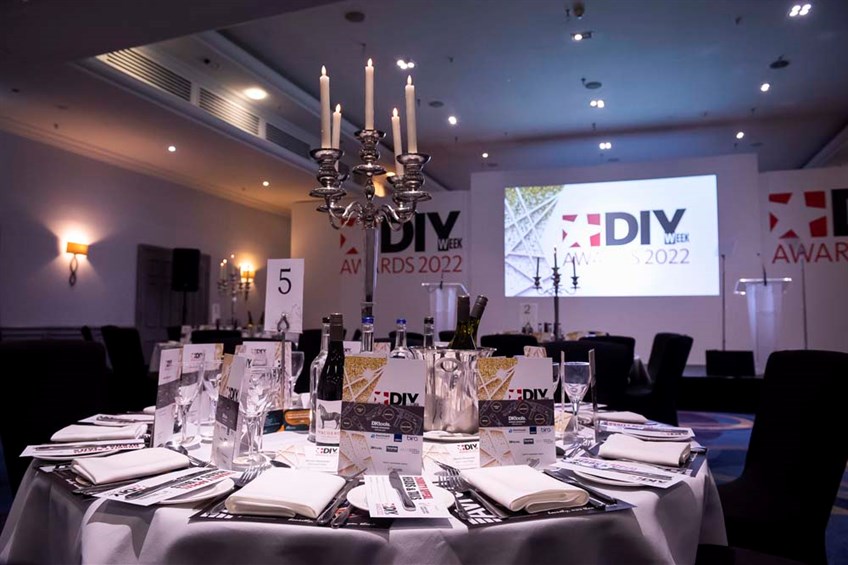 After two challenging years, the annual DIY Week Awards returned in person this year, and DK Tools is extremely proud to have been a sponsor. The event, organised by DIY Week magazine's publisher, Datateam Business Media, is one of the highlights of the industry calendar.
Guests of the awards come together to celebrate the innovative products and forward-thinking retailers across the DIY, home improvement and garden sectors.
Held at London Tower Hotel, with fantastic views over the River Thames and Tower Bridge, attendees were greeted by live acoustic music and a champagne reception, which immediately put everyone in a festive mood. Once seated, guests were treated to hilarious stand-up comedy by Hal Cruttenden, setting a highly enjoyable mood for the awards to follow.
The awards are always hotly anticipated and, despite the fun atmosphere, competition in each of the 18 categories was fierce!
"We're absolutely delighted that the awards are back and it was a pleasure to be involved as one of the main sponsors," says DK Tools' Head of Marketing, Ricky Johal. "I'm also pleased to say that we won the Garden Tool of the Year category with our 8 function car wash and garden sprayer (Amtech product code S5536) and were highly commended in the Hand Tool of the Year category for our Mitre and multi-angle marking gauge(Amtech product P4005).
DK Tools certainly looks forward to being involved in the 2023 event!