Increasing sales opportunities with DIY videos
Published date: 23 April 2019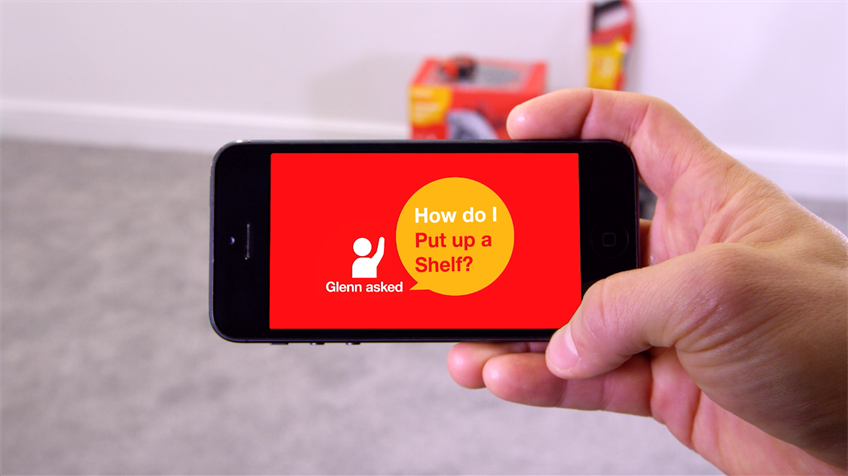 When it comes to home improvement, the older generation in the UK are traditionally much more experienced and essentially willing to carry out their own DIY projects. However, according to a recent survey carried out across the UK and Europe, people between the ages of 18 and 34 years, are very interested in adopting DIY skills.
This age group is generally entering the renting-to-buying housing ladder and this essentially represents a huge opportunity for DIY retailers and suppliers to educate and up-skill this generation via multiple offline and online channels. Furthermore, there is relatively no discrepancy in interest from either gender - in their desire and pursuit of learning about DIY. Evidently, although enthusiasm among both sexes is matched, they do however differ in the type of home improvement skills they wish to attain. Men are generally more interested in constructive DIY, whereas women, demonstrate a keen interest in the more decorative side of DIY.
According to the European Home Improvement Monitor [Q4 2018 Report], one of the top channels for this age group to acquire DIY skills, is online videos on YouTube, shortly followed by working with a friend or family member who already has basic DIY skills and further down the pecking order is reading online articles. The clear advantage of educational video, is that other age groups such as 55+, also have similar preferences when it comes to acquiring additional DIY skills.
Due to an aging society across Europe, the share of home improvement projects in which a professional will be involved, is expected to continually rise. However, to keep home improvement affordable to the general public, it is imperative that younger generations take DIY on board themselves. For this reason, it is crucial that they are supported in the right way and using the right engagement tactics, as the desire to learn new skills, is definitely there. The challenge, however, is to serve up content across multiple channels and in various formats. Therefore, DIY retailers and manufacturers who are able to offer this content to consumers, will tap into their customer journey during the purchasing and installation phase. This essentially eludes to the fact that offering such content, should ultimately lead to more sector growth and sales opportunities.
Head of Marketing at DK Tools, Ricky Johal, comments on the latest industry insights:
"We have known for some time that there is a generational skills gap in the market and that is precisely why we updated the Amtech brand with a fresh and bold visual identity some time ago. It's imperative that we maximise the opportunity to appeal to younger demographics in a decisive and consumer-friendly way, especially as they are about to enter their prime spending years. This generation is digitally astute, and they demand unique experiences from brands, in order to command their attention and social endorsement. We therefore create personalised videos for these consumers on amtechdiy.com, so that we deliver a customer experience that is memorable, vivid and educationally valuable."