Maximising Space is One of This Year's Most Popular Home Improvement Trends
Published date: 06 June 2022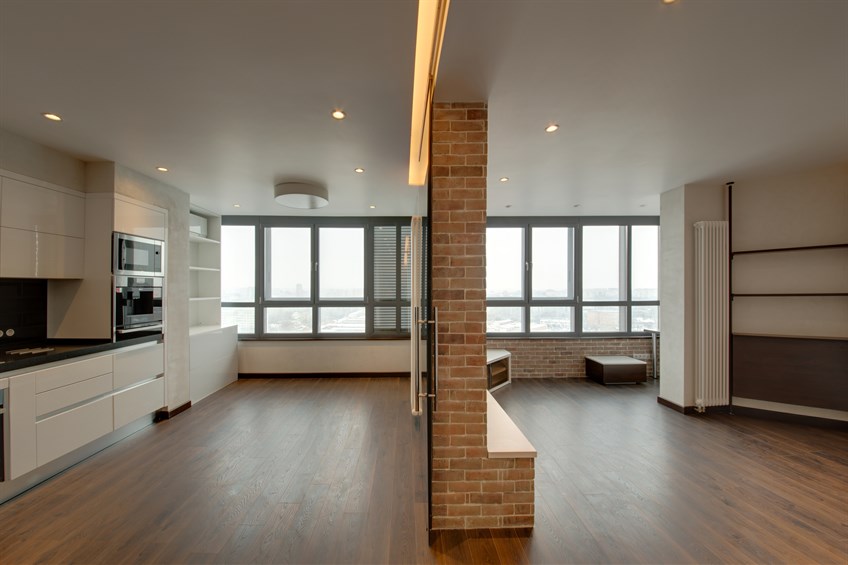 New research from Rated People shows that the pandemic is still influencing the types of improvements people plan to make to their homes in 2022.
The findings in the 2022 Rated People Home Improvement Trends Report, which analysed more than 800,000 home improvement jobs on its platform posted by homeowners around the UK, show that people plan to invest most of their money into maximising space and enhancing the functionality of their homes.
Four of the top five adaptations are around making better use of existing space, with extensions, annexes, dividing rooms and building conservatories all popular.
Interestingly, homeowners are also prioritising building a home bar over a new kitchen or a home gym this year – a knock-on effect from recent lockdowns. It certainly seems that fun and entertainment are high priorities this year!
The top 15 home improvement priorities according to Rated People's report are listed below, along with the average planned spend for the job:
Building an extension - £18,580
Building an annex - £16,731
Adding an en-suite bathroom - £15,885
New conservatory/orangery - £15,564
Building a wall to create separate rooms - £13,977
Creating a home bar - £13,939
Creating a home gym - £13,574
New kitchen - £12,057
New porch - £11,252
Adapting a room to make it multifunctional - £10,772
Adding an outdoor entertaining area - £10,483
New windows throughout - £9,547
Tiling - £7,728
Garden landscaping - £6,622
Painting - £4,743
"The ways in which we use our homes are constantly evolving, but the pandemic has caused a more rapid shift, with us wanting even more space and now additional areas in the home to do different things like entertain, work and exercise," comments Rated People's CEO Adrienne Minster on the findings.
"The home has never been used so much, in so many different ways, as it is now. Our priorities are shifting, with homeowners wanting to use more of their money on creating new spaces for at-home socialising, instead of spending it on staples like a new kitchen. 2022 is definitely the year of the home bar!"
Research from other sources back up this trend towards optimising existing space. A recent report by mortgage advisors Boon Bookers and shared in Country Living magazine suggests that 69% of people in the UK are planning home improvements in 2022, with home offices and extensions high on the list.
Commenting on the research, Gerard Boon, Founder of Boon Brokers, says: "Since March 2020 our homes have needed to be multi-purpose in a way they never have before. For many of us it has brought what we want from our homes into sharp focus – which has then led to the decision to move or undertake home improvements, to get what we need."
DK Tools – lending a helping hand to consumers
When it comes to home improvements, finding the right supplier is essential. People not only need the right tools for the job – they also need a tool supplier who understands their needs. At DK Tools we know that many budding DIYers and home improvement enthusiasts don't always have much experience, so we make a point of offering help and advice via phone, e-mail and our popular YouTube channel, where we regularly post 'how to' videos to help people get the job done.
As one of the UK's leading suppliers for the home DIY and home improvement market, under our Amtech brand we design, manufacture and distribute over 2,000 tools and accessories for the home, garage and garden. With a strong focus on quality, value and range, we therefore have everything a homeowner might need to optimise their home – whether it's building an extension or building a home bar!
We are also the perfect partner for stockists looking to take advantage of the home improvement boom, so why not get in touch?