New and improved lighting from Amtech
Published date: 23 November 2018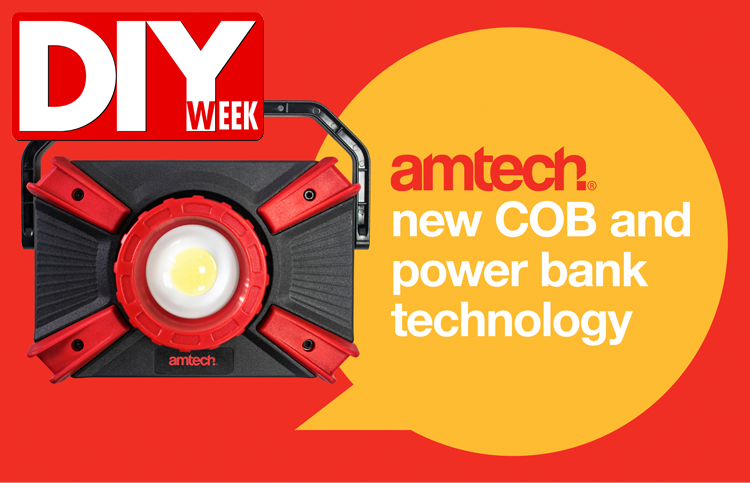 The latest Am-Tech lighting products offer an improved lumen-per-watt ratio and energy efficiency. A good selection of the new products, feature the added benefit of a power bank with USB capability, so ideal for charging mobile devices on the go.
The pictured 10W COB LED rechargeable work light (S8200) gives users two outputs of 1000 and 500 Lumen, as well as a zoom feature. It can cover a distance of up to 20m with an impressive runtime and is ideal for a mix of outdoor and indoor tasks or activities, the company says. The unit also has an integrated rechargeable battery and USB power bank for mobile phone or tablet charging and is supplied with a USB charging lead.
Another addition to the range is the 3W COB USB rechargeable torch (S8205), which has a dimmable LED, various light settings and is flexible enough to be used as an effective hands-free magnetic work light. A power bank for mobile device charging is also included. Also new to the range is the multi-function USB rechargeable lantern (S8210), which is splash proof and has an approximate runtime of up to 18-20 hours when used in SOS mode.
Published: www.diyweek.net
23 November 2018