The Telegraph filming at DK Tools HQ
Published date: 30 July 2019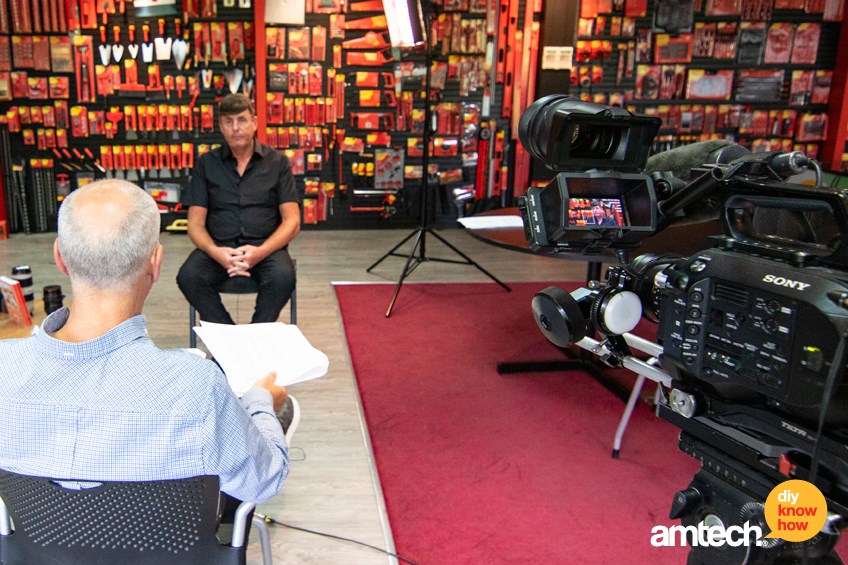 The Telegraph first came across our Amtech brand and range proposition at Spring Fair earlier in the year. After conducting some initial research into our company and the look and feel of our brand, they were intrigued with our story and focus on younger demographics in the DIY market. They then decided to contact us to with a view to making a film about us for their Business Club members. The Telegraph Business Club has a membership of over 90,000 people and 760,000 people read the Telegraph Business section on a daily basis. In fact, YouGov once reported that The Telegraph. is the national newspaper of choice for business leaders. This short film about our company will essentially be a mini-documentary about the people and strategy behind the Amtech brand.
Our National Accounts Manager, Christopher Mahon, pictured inset during the recent shoot, will be sharing his views on the Amtech value proposition and why we aim to provide a high quality service to all our customers.
Stay tuned for more updates.